Jordan is already 9 months old! Can you believe it!?
He is one busy little man and makes every single day fly by!
Big things that have happened recently:
He crawls, and climbs, and he's fast, and gets into everything. (how I am not back to my pre-baby weight by now by chasing him around?…I have no idea!)
He now has 4 big teeth! 🙂 (with more on their way)
He LOVES his momma and has MAJOR separation anxiety. :/
He is picking up more random words.
He pushes a ball back and forth with dad.
He gets such crazy air when he's jumping in his crib, that it has now been moved to the lowest level it can go. (he's getting too big!)
If there is any music on…on a commercial, on the radio, a tv show, in the grocery store, anywhere, any time…he dances. Bouncing, hands in the air, big smile, the whole thing. It's pretty awesome.
Here are a few fun pictures in the "front yard" of our apartment.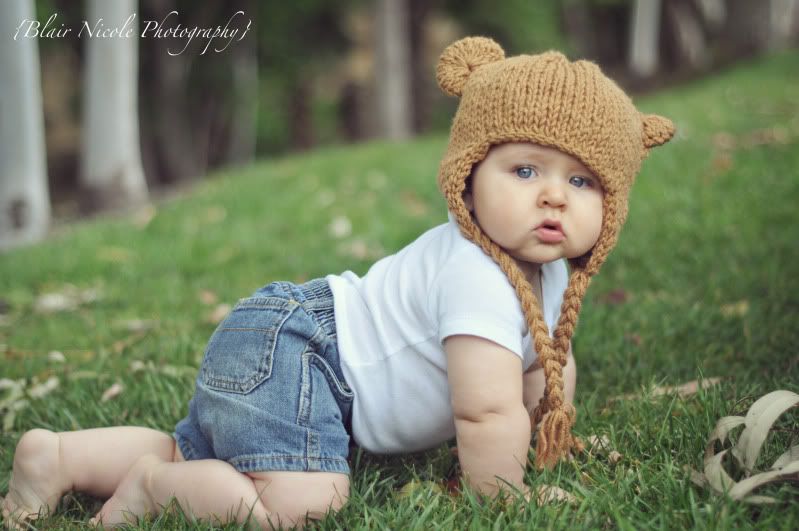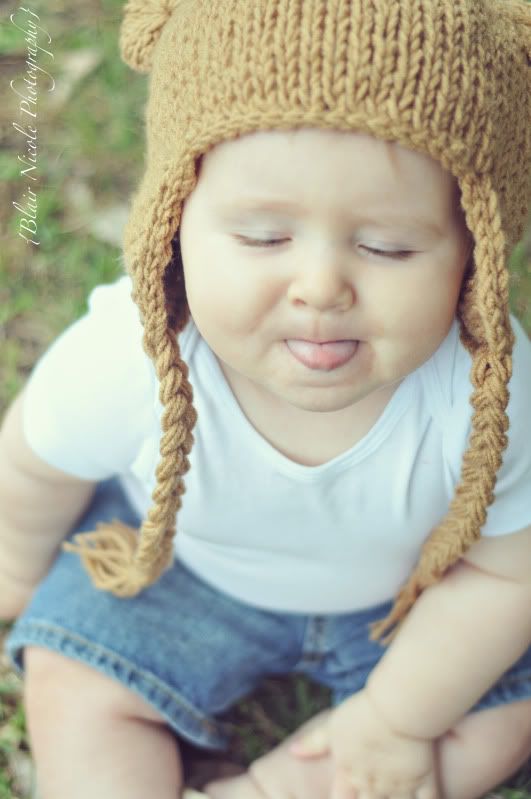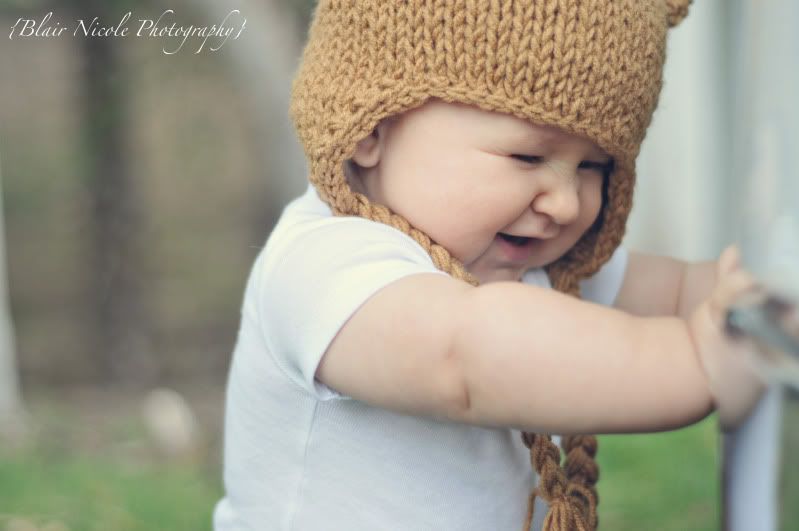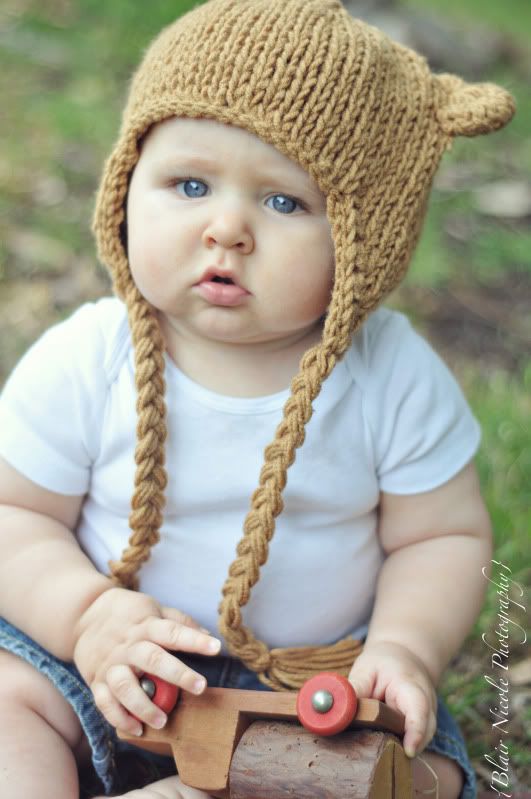 This hat is a little big (size 1-3 years), but it was too adorable to not take a few pictures of! I'm sure you will see it plenty more in the next couple years when it fits a little better 😉
You can find your own at this sweet Etsy store : http://www.etsy.com/shop/knitsbyknittinmama